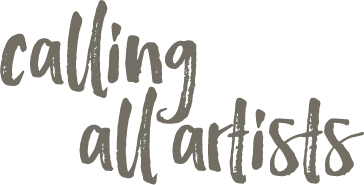 The Carousel of Smiles new home is in Sandpoint, and once restored will operate in a public venue for all to enjoy. The restoration phase of this substantial and ambitious project has multiple and varied aspects: it will be a community endeavor; and a springboard to engage differing types of talent and interests including art, mechanics, history, and enthusiasts.
For artists, there are many different ways to participate and lend your talents to the artistic side of this project. The Art Panel Program, pony painting, and restoration/repainting of the various wood components of the carousel. Sign up, and join the atelier of The Carousel of Smiles.
Art Panel Program
A unique opportunity to contribute your artistic talents to the restoration project

Anticipated launch date for the Art Panel Program is Summer 2018.
If you'd like to sign up to receive a submission packet when they become available, fill out the form below.
Pony Painting Program
The ponies are still being herded, and are not yet ready for paint. Stay tuned, updates will be coming soon. Sign up on our Volunteer page.
Subscribe to our newsletter
Receive updates straight to your inbox on The Carousel of Smiles restoration project.